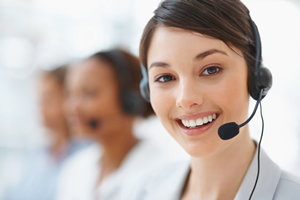 Our Customer Service Commitment
At the heart of everything we do is our service commitment to our customers, which was developed by our employees:
We accept full responsibility and will do everything possible to assure our customers complete satisfaction with the services provided by the Foundation. We will make an ongoing commitment to exceptional service and will welcome every opportunity for customer contact with this objective in mind.
We will be empathetic, courteous and respectful, and take the time to listen to our customers' concerns.
We will provide prompt, accurate and complete replies to your inquires.
We will keep in frequent contact with our customers to advise the progress of an issue that cannot be resolved within 24 hours.
Services
At the Foundation we offer the following services to assist our Customers manage their Dental Care costs and needs:
Claims Adjudication
ID Cards & Forms
Eligibility Maintenance
Premium Billing
Monthly Reporting
Fund Account Maintenance
Account Management
Coordinating Vendor Services
Contact Customer Service (661) 616-4868